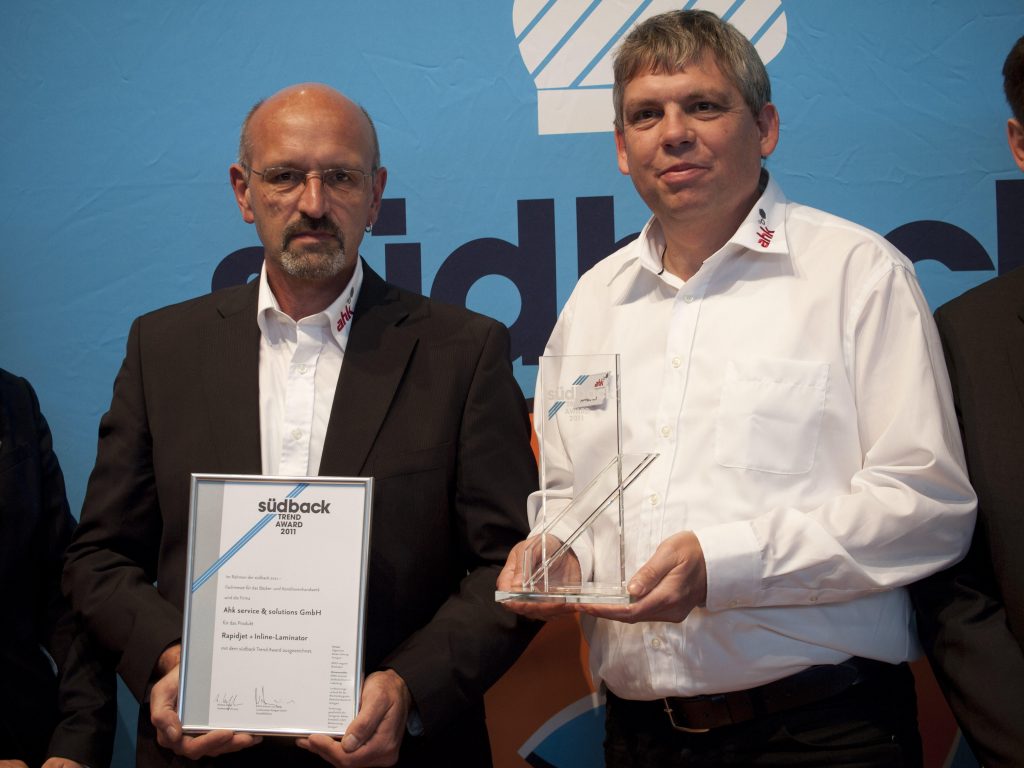 2011 Südback Trend Award
Rapidojet earned the famous award of the bakery and confectionery trade whose aim is acknowledging developments in terms of technical innovations, design and concepts. Pictured on the right: Dr. Bernhard Noll, the inventor of Rapidojet.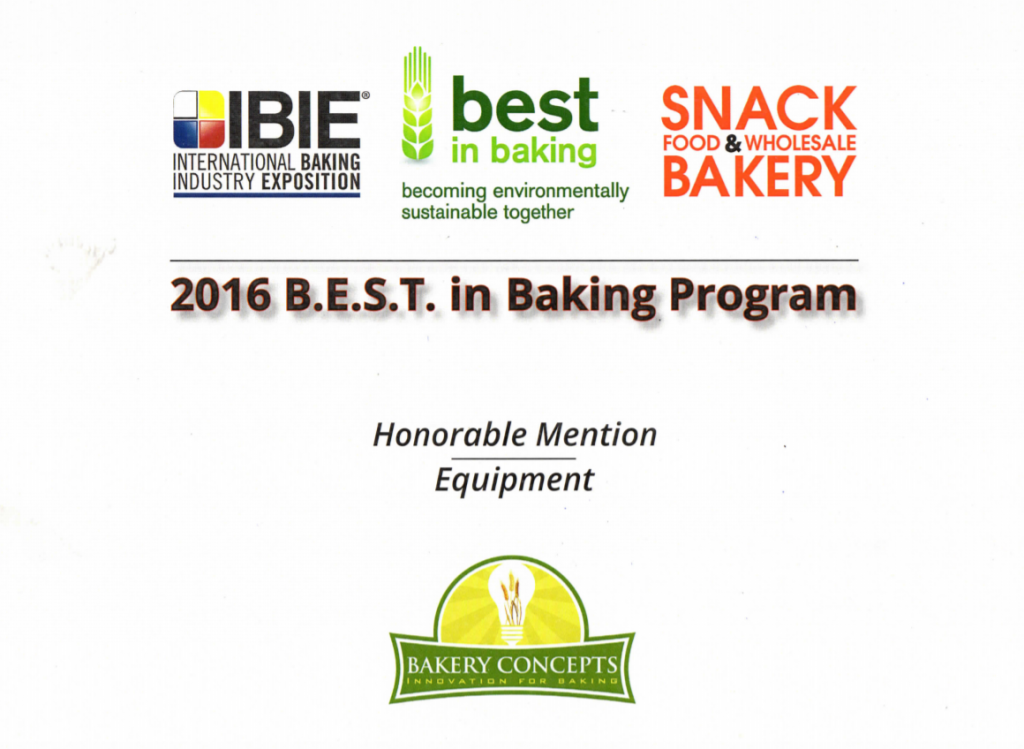 2016 Honorable Mention for the B.E.S.T. in Baking program, Equipment category.
Rapidojet earned this award which recognizes exhibitors that supply equipment, packaging, ingredients, products and/or services that foster energy and water conservation, decrease landfill waste and promote overall healthy living and reduction in environmental impact.